To minimize the risk of damage, we have found a new method and new and better material to pack our books.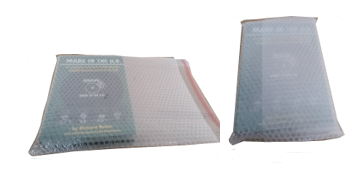 First of all, we place the book in a bubble envelope which is twice the size of the book. This envelope is then folded for extra protection and sealed.
The book with the envelope is then placed in a piece of 6 mm. die-cut cardboard. This cardboard folds into an ingenious package where the top and bottom of the book are protected by cardboard bumpers. Finally, the box is sealed and ready for safe transport.

We believe that in this way we have done our utmost to protect the book during transport. In the unlikely event that damage has occurred during transport, please read our manual at:  https://www.apcor.net/what-to-do-in-case-of-a-damaged-package/